Currently browsing the "
Elsa Pataky

" tag.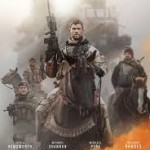 It's Thor! As a soldier! On a horse! That got my attention. And it helped hold my attention while 12 Strong delivered some fairly standard war drama stuff. It's a middle of the road war movie with a western vibe that draws its strength from the fact that it's based on a wild declassified true story revealed in the 2009 book, "Horse Soldiers" by Doug Stanton.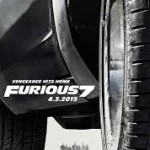 Furious 7 is totally absurd. The stunts defy all laws of physics and gravity. The acting and the dialogue are inconsistent. And yet, it's still a fun ride. No wonder Dame Helen Mirren wants to play a villain in the next one! I didn't see the first four installments of the Fast and Furious franchise, but I became a fan with 5 and 6. They are guilty-pleasure movies, pure and simple, delivering a consistent formula of action, special effects, scantily-clad bods (male and female), bonding, romance, bromance, and family dysfunction – all delivered with a wink and a nod.