Currently browsing the "
Iranian

" category.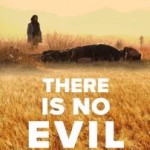 Shot in secret and smuggled out of Iran, There is No Evil is a four-part film centered on capital punishment and its effect on the men who are forced to be a part of the system. Director Mohammad Rasoulof understands the power and limitations of living in an authoritarian state personally. He's been imprisoned more than once for taking a political stand. This is his seventh film, and many of them have won prestigious awards, though because of state censorship, none have been screened in Iran. After winning the main prize at Cannes in 2017, he was accused of 'endangering national security' and 'spreading propaganda against the Islamic government' and officially barred from leaving the country, a verdict which is still in effect. He was also sentenced to one-year imprisonment. And yet he's still risking his life to make films and this one is powerful.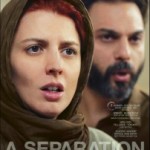 A Separation won the 2011 Oscar for Best Foreign Film, marking Iran's first Academy Award ever. It was also nominated in the Best Original Screenplay category, unusual for any foreign film. While the world frets about their nuclear intentions and tension mounts, it is nice to see a fairly non-political depiction of life there. This is a film about relationships and cultures and power and truth, pretty universal themes played out on a very human scale and directed with a masterful hand.